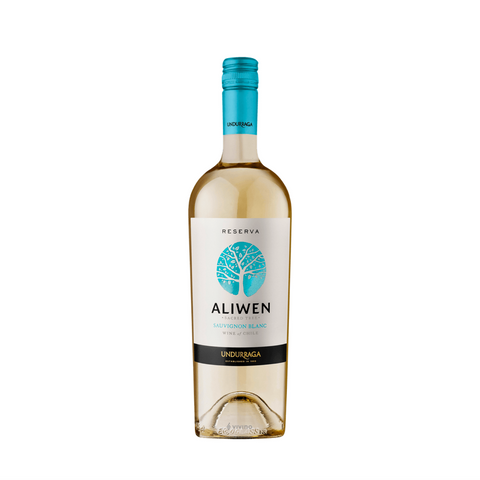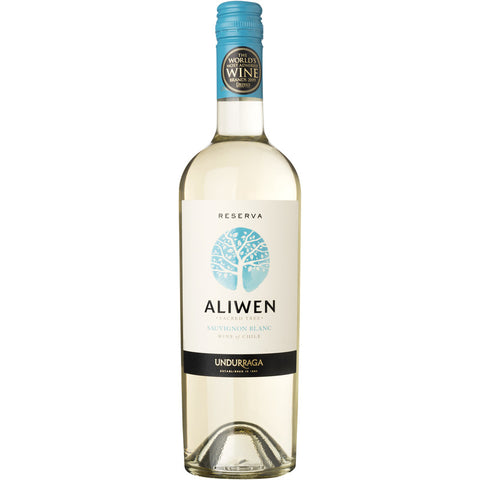 Aliwen
Aliwen Sauvignon Blanc
$11.60
$14.72
you save $3.12
Introducing Aliwen Sauvignon Blanc, a captivating and vibrant wine that encapsulates the essence of Chilean winemaking. This exceptional Sauvignon Blanc showcases the characteristic flavors and freshness that have made this varietal famous worldwide.
Aliwen Sauvignon Blanc dazzles with its pale straw-yellow color, offering a glimpse into the lively and refreshing experience that awaits. From the moment the wine touches your lips, exhilarating aromas of tropical fruits, such as zesty citrus, ripe passion fruit, and refreshing pineapple, envelop your senses.
On the palate, Aliwen Sauvignon Blanc delights with its crisp acidity and vibrant flavors. The tropical fruit notes continue to dance on the tongue, accompanied by hints of green apple and subtle herbaceous undertones. The wine's bright and zesty character leaves a clean and invigorating finish.
Versatile and food-friendly, Aliwen Sauvignon Blanc is a perfect pairing for a range of dishes. It beautifully complements fresh seafood, salads, and light vegetarian fare, accentuating the flavors and adding a refreshing touch to the meal. Alternatively, enjoy it on its own as a refreshing aperitif, perfect for warm summer days and outdoor gatherings.
Crafted with precision and care, Aliwen Sauvignon Blanc reflects the passion and expertise of the winemakers behind it. The grapes are carefully selected from vineyards in Chile's renowned wine regions, where the ideal climate and soil contribute to the exceptional quality of the fruit.
Immerse yourself in the allure of Aliwen Sauvignon Blanc and experience the vibrant flavors and refreshing character that it has to offer. With each sip, transport yourself to the sun-drenched vineyards of Chile, where tradition and innovation meet to create wines that captivate the senses. Raise your glass and toast to the remarkable journey that Aliwen Sauvignon Blanc takes you on, as it celebrates life's moments with elegance and freshness.
Aliwen Sauvignon Blanc pairs exquisitely with fresh seafood dishes, enhancing the flavors of delicate fish or shellfish with its vibrant citrus notes and crisp acidity.
Aliwen Sauvignon Blanc enchants with its vibrant aromas of tropical fruits, zesty citrus, and subtle herbaceous notes, leading to a refreshing palate with a lively acidity and a clean, invigorating finish.

Sauvignon Blanc A popular and unmistakable white wine that's loved for its "green" herbal flavors and racy acidity. Sauvignon Blanc grows nearly everywhere and thus, offers a variety of styles ranging from lean to bountiful.
About the Winemaker
Aliwen Vineyard is a boutique winery nestled in Chile's picturesque Colchagua Valley. With a focus on sustainable practices and organic farming, Aliwen crafts exceptional wines that reflect the region's terroir. From their captivating red blends to their elegant Chardonnay, each bottle showcases the vineyard's commitment to quality and artistry. With breathtaking vineyard views and warm hospitality, a visit to Aliwen Vineyard is a memorable experience that immerses guests in the beauty of Chilean winemaking. Discover the soul of the Colchagua Valley through the exceptional wines of Aliwen Vineyard.