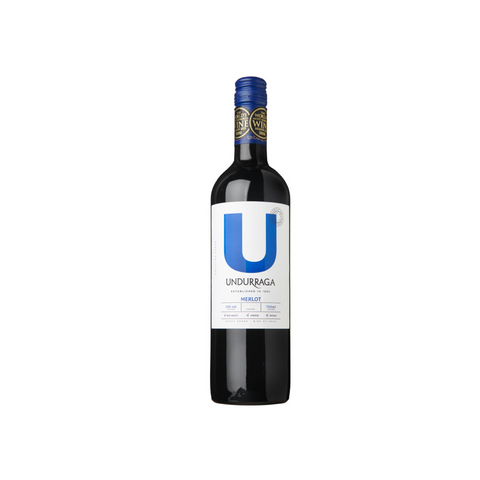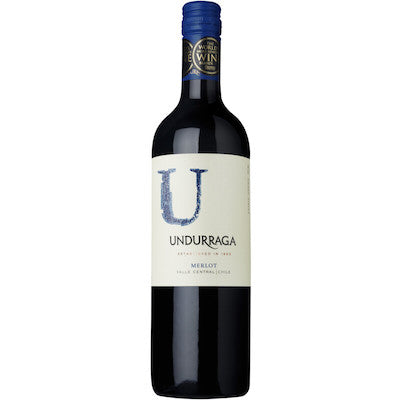 Undurraga
Undurraga Merlot
Merlot
 red wine made ​​from the same grapes grown in the vineyards of Undurraga in the Central Valley. After harvesting, the berries undergo traditional vinification. Wine "Merlot" has an expressive aroma with notes of ripe cherries and plums, and enveloping, pleasant taste with well balanced acidity and soft tannins. It blends in well with various dishes of meat, game and pizza.
It blends in well with various dishes of meat, game and pizza.
Taste wine generous, pleasant, enveloping, with soft tannins, well balanced acidity and a long finish with berry tones

About the Winemaker
The winemaking process is managed by Rafael Urrejola, head winemaker at Undurraga. He is supported by winemakers Carlos Concha, Pilar Díaz and Patricio Lucero.In addition, Undurraga's winemaking team enjoys the ongoing support of renowned enologist Alvaro Espinoza for still wines, while French winemaker Philippe Coulon advises us on our line of sparkling wines. On the Santa Ana Estate in Talagante, Viña Undurraga has state of the art facilities for carrying out the fermentation, development, ageing and bottling processes for both still and sparkling wines. The cool antique underground cellars that date back to the winery's founding days in the 19th century provide the perfect environment for ageing our Reserva wines. Thanks to our experienced winemaking team and modern facilities, with their 20-million-litre capacity, Undurraga has developed quality wines of international renown able to satisfy a wide range of tastes.